Not too far away, two grandmothers, Lyubov Chernekova and Elena Kovalenko, rest in the chilly sunshine on a bench after crossing the border minutes earlier. They spent 10 days on the road, escaping from their village in the Kharkiv region of eastern Ukraine.
The women say they hid for days in a basement without food and electricity during the Russian bombardment, deciding to flee with just two plastic bags. One contained lifesaving insulin for Chernekova, 69.
"We had a few hours where they did not shell us, so we just grabbed what we could," Kovalenko, 73, said.
They crossed the border after meeting up in Lviv in western Ukraine with their granddaughter Sofiia, who escaped earlier with her 7-year-old spitz, Tosya. 
It is Kovalenko's birthday, but she is in no mood to celebrate. 
"We just want this to end," she said. 
Kristina Mirzoieva, 18, who crossed alone, cannot stop her tears as she wheels her black suitcase down the paved pathway leading out of the checkpoint.
She traveled 25 hours on a crammed train from Kharkiv, an eastern city that has been badly shelled by the Russian forces, to Lviv. From there she got to the border. 
Like all men of conscription age, her father, Dmytro, was not allowed to leave the country, and her mother, Iryna, refused to leave him behind.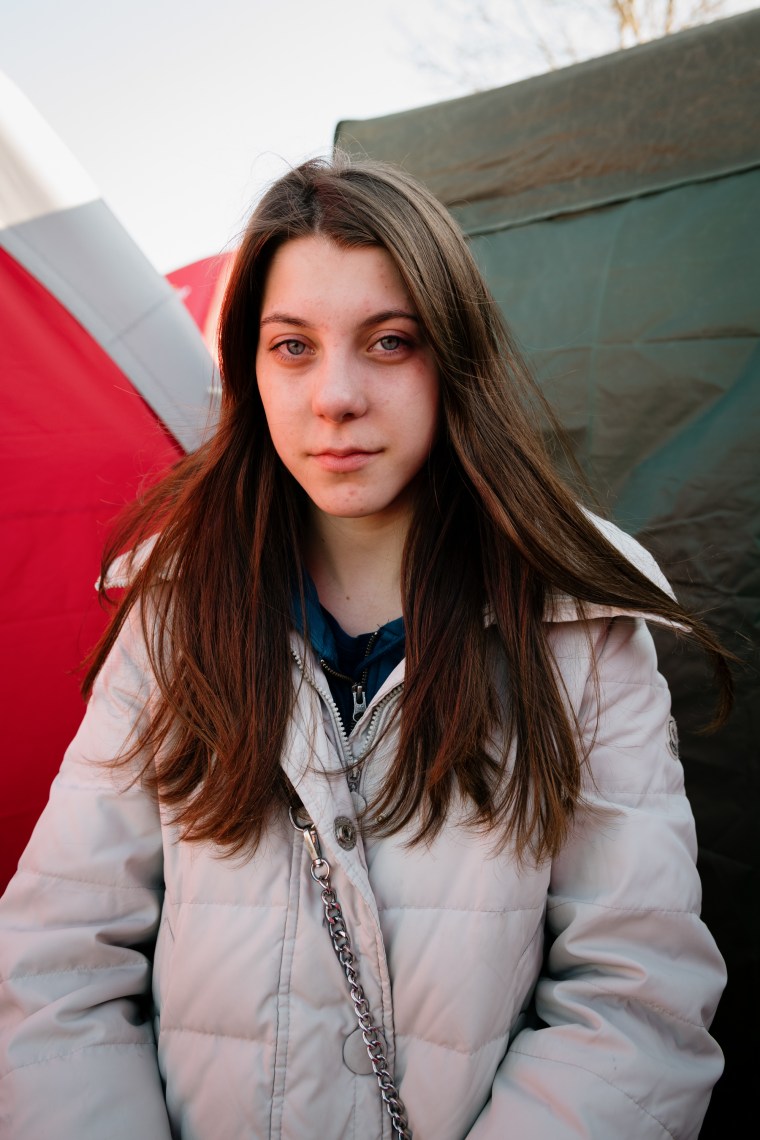 "I didn't want to go," she added, sitting on a bench to warm up by a barrel with burning logs. 
"I have cried ever since I left — on the train, in Lviv and then as I crossed the border, I totally lost it," said Mirzoieva, a university student who studied tourism before the war started. She is hoping to reach Warsaw, the Polish capital, and then go to Portugal, where she has a distant relative. 
But it's not where her heart is. Mirzoieva is resolute — as soon as the fighting is over, she is heading back to Ukraine. 
"I just want to go back home, sleep in my own bed again and hug my parents," she said, her voice breaking.